MDCalc
A responsive website for the world's #1 medical calculator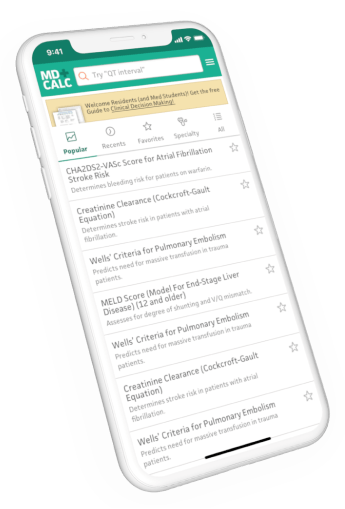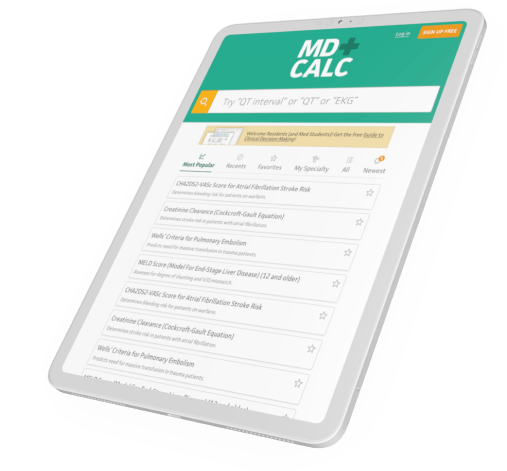 The Brief
MDCalc is the world's premier medical calculator site, used by over a million medical professionals per month. They host 500+ interactive medical calculators to help practitioners diagnose and treat diseases with leading evidence-based research.
Their initial web app was reaching its limits, and they wanted:
A modern responsive website
With improved content discoverability
And a clean look & feel
For doctors, every second counts
When your user group is medical professionals, every second you can shave off an interaction matters. Our design took into account every possible way to make it easier for doctors to (a) input data, (b) see results, and (c) take action.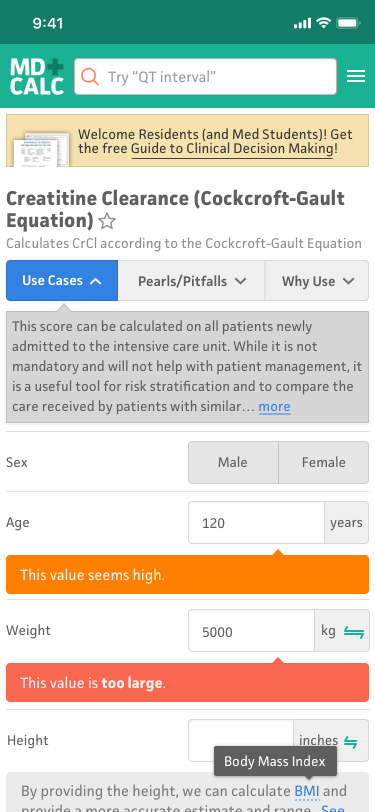 Homepage Iterations
The homepage took refining to get exactly right. On one hand, we wanted something simple and elegant. On the other hand, the home page was the "central hub" of MDCalc's 500+ calculators – and it needed to show users just how useful the site is.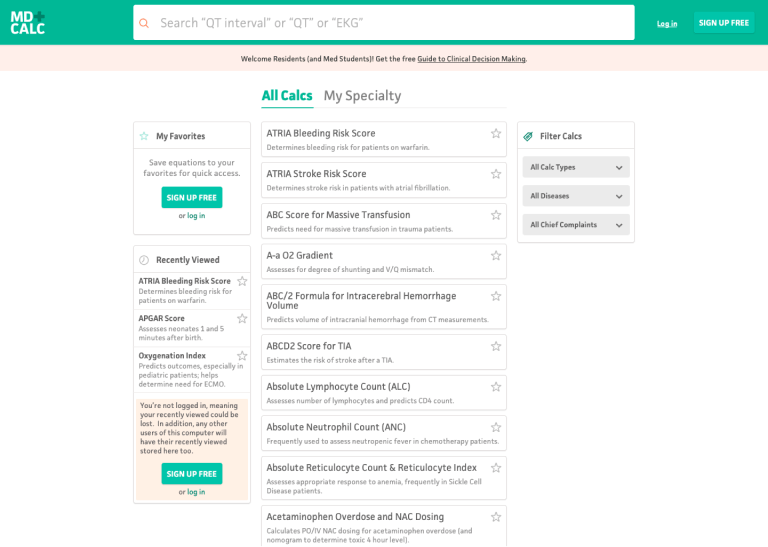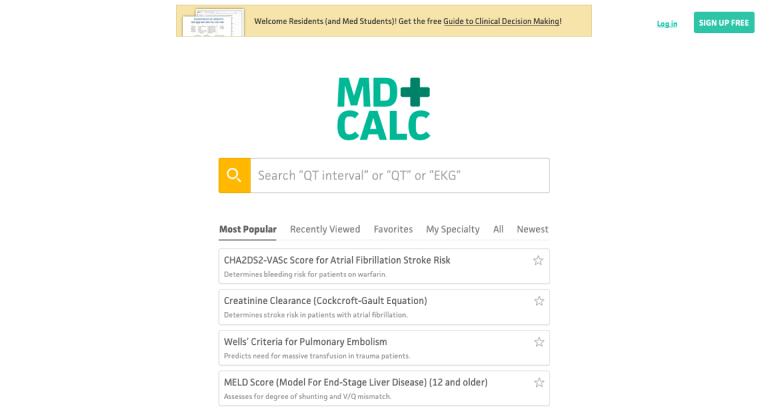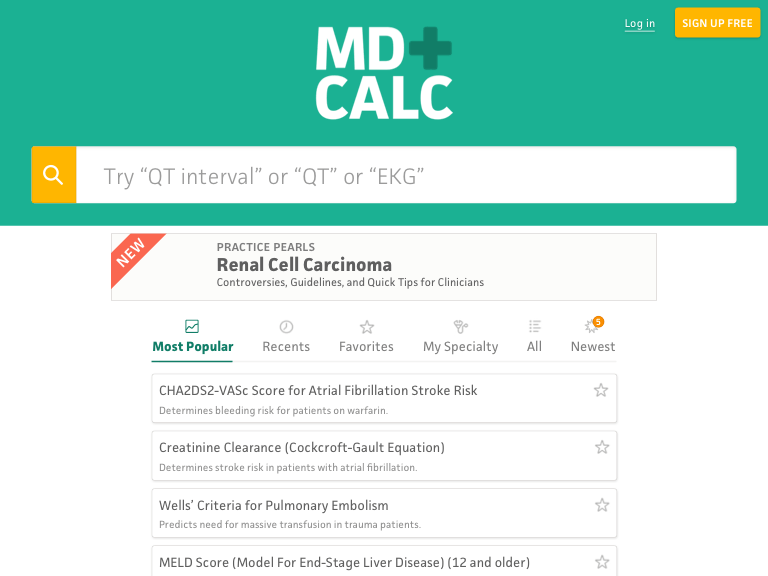 A Powerful Search
Accessible from the top header site-wide, the search experience was critical in distinguishing MDCalc as the premier medical calc site. Users need both to (a) quickly pull up calculators they've used before, but (b) find calculators they didn't even know existed – primed by advanced filters and suggestions.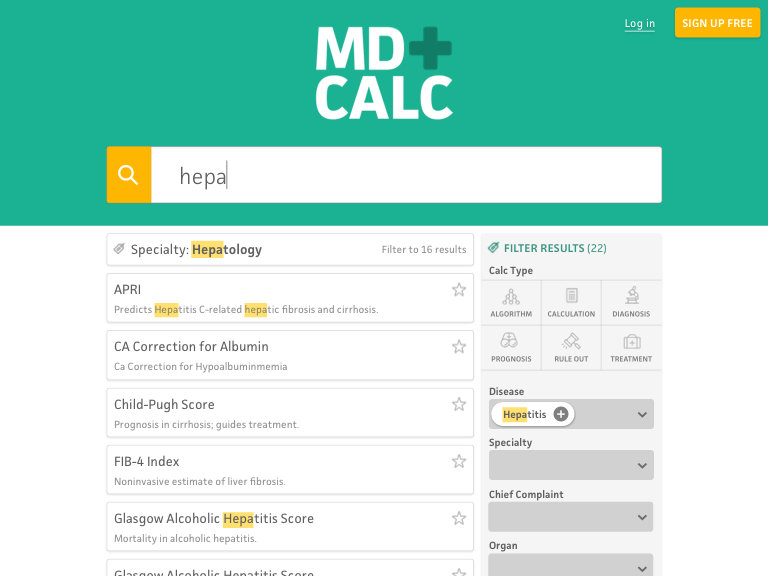 Responsive by Design
By rethinking the design from the smallest screen sizes on up to the largest, we created a system that prioritized and exposed content, allowed for customizations, and provided value as quickly as possible – no matter what device you were using.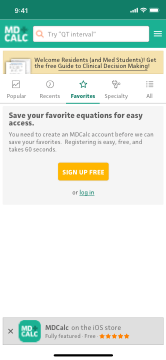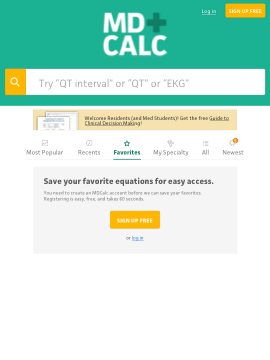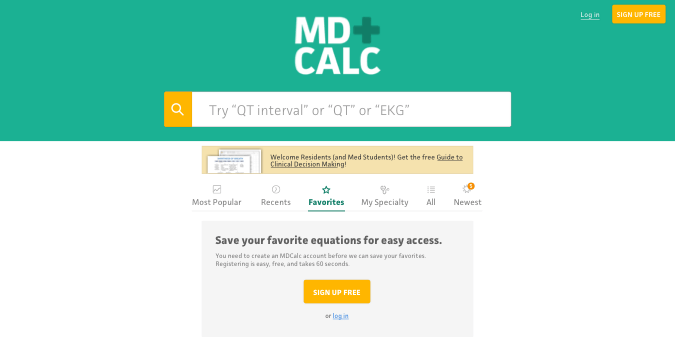 Results
The redesign was a success, and I went on to work with the MDCalc team on the Android app, iOS app, and other web projects.
Logins
450%
Logged in users are served higher-revenue ads
New Content Usage
130%
Better visibility doubled hits for new calcs
Site Traffic
11%
An unexpected SEO bump, likely from better on-page organization
User Feedback
54%
Increased feature visibility = increased user communication
Interested in working together?
I am currently working with select clients.